---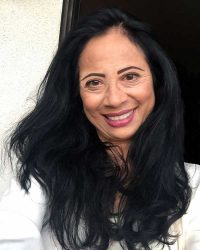 Originally from Seattle, Washington, I now reside in Ventura, California. Mystique Multimedia was born after I completed both Film & Television Production at UCLA and Digital Multimedia at TDCStudios. My base of operation is on my 56′ motor yacht, the C Dragon, which I also live aboard in Ventura Harbor. It is an extraordinary location for creating, designing and meeting with clients.
I am very confident that every one of my clients can assure you that my professionalism and personality are valuable assets for gaining and keeping their business.
Thank you very much for visiting and I look forward to hearing from you. Permission to come aboard is granted!
Sheryl
Save my business eCard: