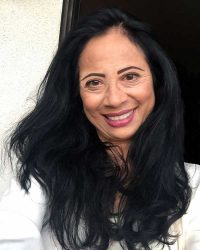 Originally from Seattle, Washington, I now reside in Ventura, California, and I have been living on my boat in Ventura Harbor for the last 10 years. Living and working from my boat has been extraordinary. It's the best of both worlds!
My design experience and business is continually expanding and I am grateful to my many clients. I am confident that anyone of them will assure you that my professionalism and personality are valuable assets to any working relationship.
International Conference on HHV-6 & HHV-7: Webmaster and Program Book Graphic Designer since 2011 for Conferences in several US cities, Paris and Quebec City.
HHV-6 Foundation: Website and Graphic Designer since 2007.
Pierpont Bay Yacht Club: Webmaster and Graphic Designer since becoming a member in 2007.